SDSU Big Data Hackathon 2019: Projects for Smart Living
The fourth Big Data Hackathon for San Diego organized at San Diego State University provided the platform and resources needed to support students and collaborators from various disciplines to come together, conduct research and develop projects that will benefit the San Diego community.
On March 9th and 16th, 2019, participants from SDSU, University of California San Diego, CSU Monterey Bay, CSU San Marcos, National University and local high schools joined together to solve current problems focusing on improvement of smart living in San Diego at the Hackathon.
The theme for the hackathon was Smart Living with 5 interesting fields including Smart City, Smart Environment, Smart Education, Smart Transportation and Smart Health.
Large numbers of exciting ideas for the San Diego community emerged from this event, such as better transportation plan for senior citizens, preventing light pollution, improving air quality, cancer disease prediction, building a platform for improving public resources, optimized housing rental plan, and reducing microplastic pollution in ocean ecosystem.
The event offered many resources to help teams turn their ideas into projects – learning stations with technology experts, mentors from the county, the San Diego Regional Data Library, Open San Diego, the ZIP Launchpad and the SDSU academic community.
The Center for Human Dynamics in the Mobile Age (HDMA) at SDSU started this hackathon event in 2015 with the goal of getting together like-minded students and experts and developing technology-based solutions to important civic issues in California. Participants generate or use publicly accessible datasets on San Diego, California and the rest of the United States and build their solutions.
Participants had a lot of opportunities to gain from participating in this event. This year's event featured 28 teams and 164 participants. Dr. Ming-Hsiang Tsou, Professor in Geography at SDSU and Director of HDMA said, "Students learned how to analyze public data and how to use data analytical tools/methods in order to improve smart living in San Diego in a teamwork format."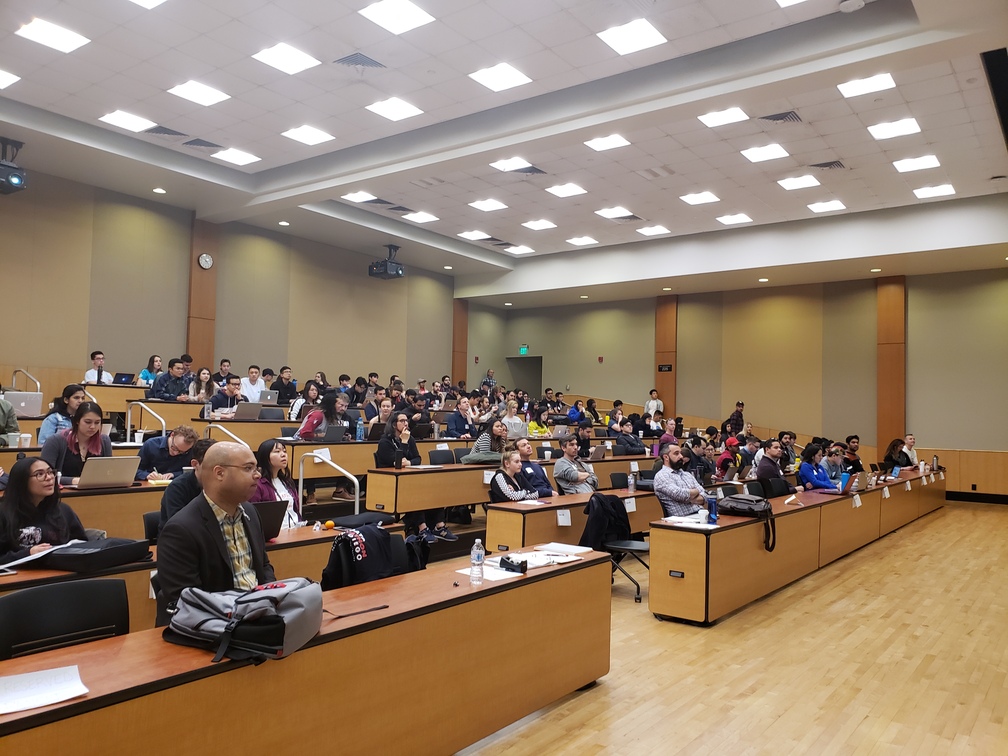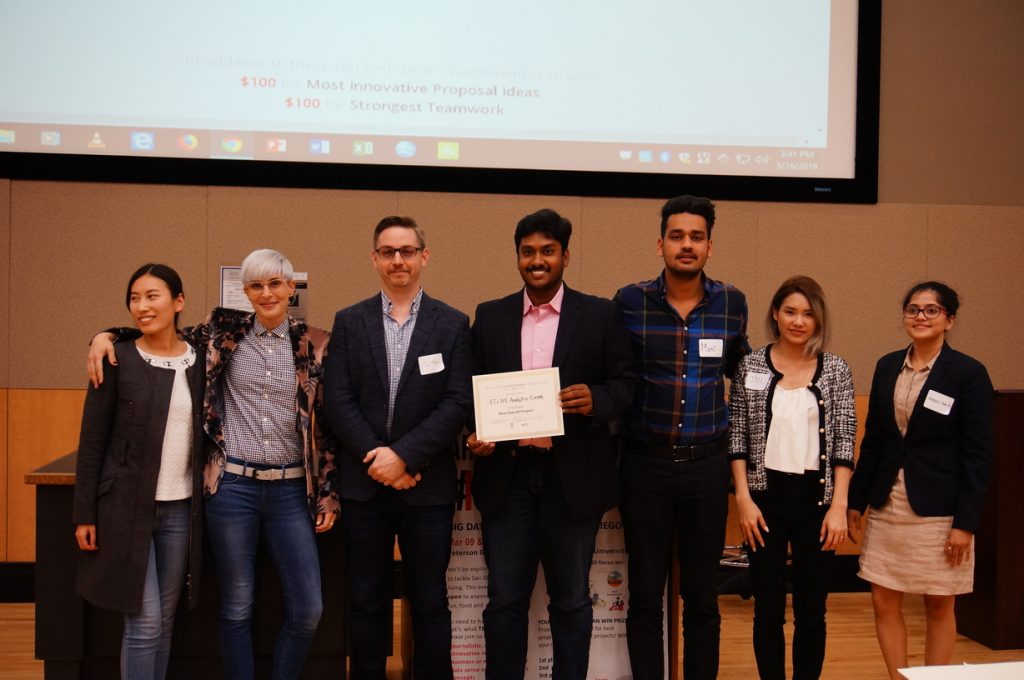 The first prize went to the team 'ET's NU Analytics Geeks' whose idea was to create improved, cost-effective, and real-time monitoring devices deployed at strategic locations to enable dynamic geolocational predictive analytics of indoor/outdoor air quality conditions for smart decision making.
The second prize went to the 'Team Rocket' who created a platform that utilized rent, environmental, and local data to determine the fairest rent for renters and landlords in San Diego county.
The third prize went to the team 'Light Smart's project that created a smart traffic light network that uses a luminosity control system to dynamically adapt with changing traffic situations.
Additional prizes were awarded to team 'What the Health' for Most Innovative and team 'The League' for Best Teamwork.
Platinum Sponsor Zip Launch Pad provided additional awards to 'Team Rocket' for Best Overall, 'What the Health' for Women in Stem, 'FAME' for Aging Independently – 1st place, and 'Open San Diego & Friends' for Aging Independently – 2nd Place.
The Young Geocomputational awards for k-14 students were given to 'Crusader Coders' for first place and 'Coding for Christ' for second place.
"This Hackathon resulted in new collaborations amongst our students and the larger San Diego community on improving smart living could be addressed in our state," said Dr. Amy Schmitz Weiss, the Lead Coordinator for this Hackathon and Associate Professor in the School of Journalism and Media Studies at SDSU. "We are excited to see what the teams develop and launch in the months ahead as a result of the Hackathon."
Team repositories including project details and code can be accessed at http://bigdataforsandiego.github.io/ and https://github.com/BigDataForSanDiego.