Analyzing Social Perception and Amplification using Social Media and Big Data in Human Dynamics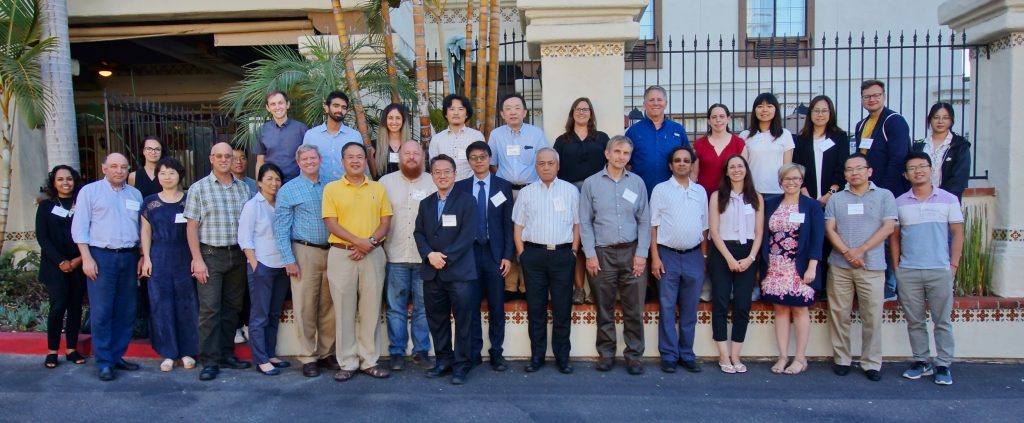 This specialist meeting (workshop) is co-funded by the National Science Foundation (NSF) project award #1416509, IBSS: Spatiotemporal Modeling of Human Dynamics Across Social Media and Social Networks http://socialmedia.sdsu.edu and award #1634641, IMEE: Integrated Stage-Based Evacuation with Social Perception Analysis and Dynamic Population Estimation http://decisionsupport.sdsu.edu. The goal of this workshop is to foster the multidisciplinary collaboration in related research disciplines, including geography, linguistics, computer science, political science, public health, civil engineering, and communication. The two-day workshop, organized by the Center for Human Dynamics in the Mobile Age (HDMA) at San Diego State University, will bring together over 30 specialists drawn from many disciplines. The workshop will assess the current state of the art technologies and tools for studying social media analytics and decision support systems, identify and prioritize a research agenda, and begin the development of a research community of collaborating scholars working on these Big Data, social media, and decision support systems (DSS) issues.
Over 30 specialists and scholars will be invited by the NSF IBSS and IMEE project team, consisting of PI Ming-Hsiang Tsou (Geography) and Co-PIs Brian Spitzberg (Communication), Jean Mark Gawron (Linguistics), Heather Corliss (Public Health), Jay Lee (Geography, Kent State), Xinyue Ye (Geography, Kent State), Xuan Shi (Geosciences, U of Arkansas), Atsushi Nara (Geography, SDSU), Xianfeng Yang (Civil Engineering, University of Utah), and Sahar Ghanipoor Machiani (Civil Engineering, SDSU). The meeting will include plenary presentations by invited experts, lightning talks, and focus group discussions. This workshop will generate a final report to be published on the IBSS and IMEE project website. This year, our research theme will be "Analyzing Social Perception and Amplification using Social Media and Big Data in Human Dynamics". The dynamic supply of big data from millions of social media messages, GPS tracks, medical records, wireless sensors, electronic health records, web pages, and cellular phones, becomes an important research domain for social perception and social amplification processes. Big data offer golden opportunities for scientists to develop new theories and tools for analyzing social perceptions and social amplification, which require transdisciplinary collaboration and research methodologies to integrate multiple perspectives into collaborative research endeavors. This workshop will build a collaborative platform for scientists and researchers to work together. Specific research topics and applications to be addressed in the workshop may include:
1. Theoretical models can facilitate prediction of public health crisis information diffusion and response.
2. Understanding the influence of social media on the processes of social perception and amplification.
3. The estimation of evacuation rates and the uncertainty of evacuation human behaviors during different types of disaster events.
4. User interface design and functionalities on a web-GIS based decision support system for crisis management and health disparities.
5. The linguistic analysis and geospatial visualization of public health data or social media data related to disaster events or health disparities.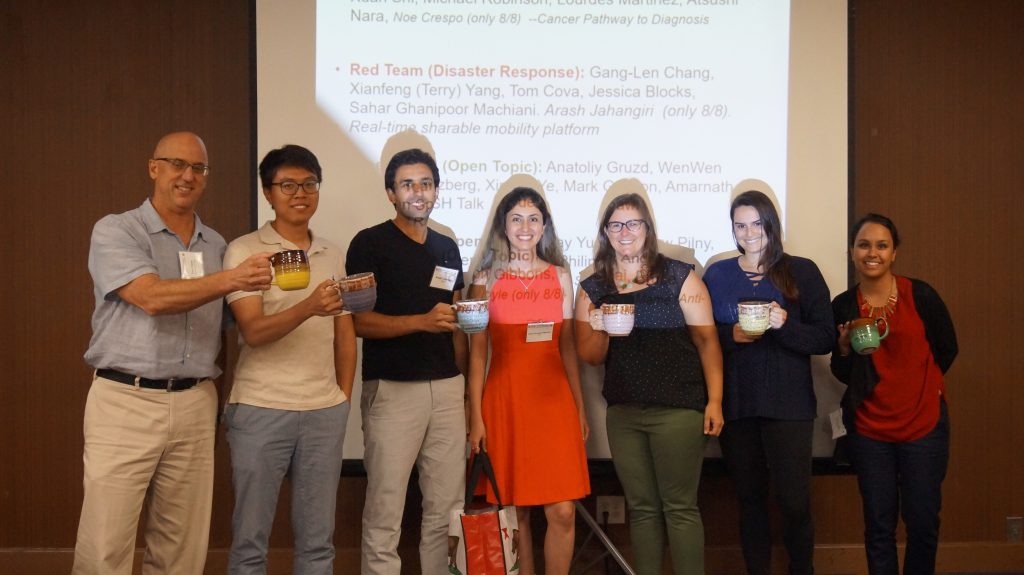 Co-PIs, and Senior Personnel
Dr. Ming-Hsiang Tsou (PI, SDSU) bio
Dr. Brian Spitzberg (IBSS Co-PI, SDSU) bio
Dr. Mark Gawron (IBSS Co-PI, SDSU) bio
Dr. Atsushi Nara (IMEE Co-PI, SDSU) bio
Dr. Sahar Ghanipoor Machiani (IMEE Co-PI, SDSU) bio
Dr. Xianfeng Yang (IMEE Co-PI, University of Utah) bio
Dr. Jay Lee (Co-PI, Kent State) bio
Dr. Xinyue Ye (Co-PI, Kent State) bio
Dr. Xuan Shi (Co-PI, University of Arkansas) bio
Participant List
IBSS Project National Visiting Committee Members
Dr. Anatoliy Gruzd (Associate Professor, Director of the Social Media Lab, Ryerson University, Canada) bio
Dr. May Yuan (Ashbel Smith Professor, Geospatial Information Sciences, UT-Dallas) bio Paper
Dr. WenWen Li (Arizona State University)bio
IMEE National Visiting Committee Members
Dr. Tom Cova (Professor, Geography, Director of Center for Natural & Technological Hazards, University of Utah) bio
Mr. Michael Robles (San Diego County OES staff)
Gang-Len Chang (University of Maryland)
Michael R.Robinson (Old Dominion University) bio Paper
Invited
Dr. Andrew Pilny (University of Kentucky) bio Paper
Dr. Lourdes Martinez (Communications, SDSU) bio Paper
Dr. Ilkay Altintas (UCSD and CalIT2) bio
Dr. Gabriel Doyle (SDSU Linguistics) bio
Ms. Noe Crespo (SDSU)
Dr. Caroline Thomson (SDSU) Paper
Dr. Rob Malouf (SDSU)
Dr. Joseph Gibbons (SDSU)
Dr. Ilya Zaslavsky (UCSD) bio Paper
Dr. Bruce Appleyard (SDSU)
Dr. Arash Jahangiri (SDSU)
Dr. Philip Mai (Ryerson University, Canada)
Ms. Jessica Block (UCSD) bio
HDMA Center Research Team
Jaehee Park (Ph.D. Geography student, SDSU)
Chanwoo Jin (Ph.D. Geography student, SDSU)
Yulu Chen (Ph.D. Geography student, SDSU)
Melanie Lopez (MS Geography student, SDSU)
Haihong Huang (MS Geography student, SDSU)
Ilana Goldman (Linguistic graduate student, SDSU)
Gnanidhar Reddy (Bioinformatics graduate student, SDSU)
Bonnie Deal (Communication graduate student, SDSU)
Zhuo Chen (Ph.D. Geography student, Kent State University)
Purva Jain (Ph.D. Public Health student, SDSU)
Chelsea Obrochta (Ph.D. Public Health student, SDSU)